It is that time of year again, where everyone is setting their resolutions. Personally, I love setting resolutions and goals. It inspires and motivates me. As you are setting your personal goals for the new year, don't forget to include some resolutions around your personal brand or your business's brand. These 3 resolutions will help you kick start better branding.
1.  Set Intentions – Create an Inspiration Board
Inspiration boards or mood boards are one of my favorite steps in branding. I create them in the Discovery Phase of my branding process with my clients. Mood boards are your brand's compass that guide the vision and visual style of your brand. The collage of images, patterns, textures, typography and colors perfectly communicate your brand's essence. This inspirational piece is very important in creating your visual foundation.
Creating a mood board is fun and tools like Pinterest have made it even easier to create them. To start, setup a secret board on Pinterest and pin images that visually reflect your brand's vision and tone. Sometimes it becomes overwhelming to find the "perfect" images, but don't overthink this step – it is all about collecting inspiring images and setting intentions for your brand. As you pin more images, you will begin to see a distinct visual direction forming.
Here are some mood board examples that I've created for some of my branding clients:
Mood board example 1:
visual brand vibe: creative, whimsical, crafted + playful
Mood board example 2: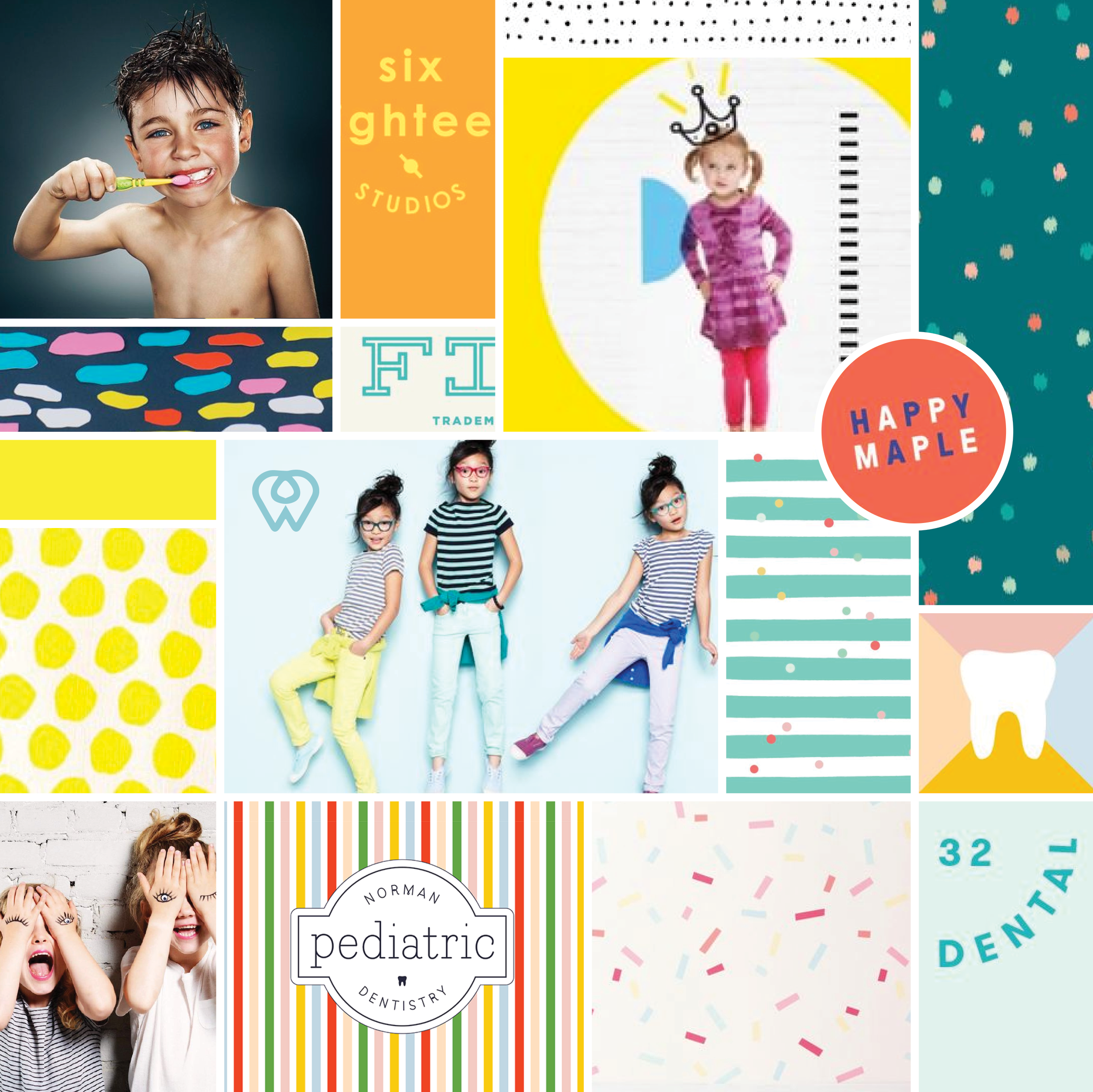 visual brand vibe: modern, fresh, approachable + trusted
2. Find Balance
Does your visual brand seem disjointed? If so, you are probably sensing the unbalance within your brand design. Balance is one of the most important elements of good design. It is key to strike the right balance within the elements in your logo design but also between the different brand assets. You need to have the right combination of colors, patterns, typography, illustration and photography to have a successful brand identity. Do an audit of your brand assets and find what elements are working and what are not.
3. Exercise Brand Consistency
I am always preaching about brand consistency, because consistency equals recognition. If you only keep up with one of your branding New Year's resolutions, this is the one. The number one thing you can do to help stay consistent is by establishing a brand style guide and sticking to them. A brand style guide is an in-depth document that clearly shows how your branding should be used. You need to set detailed parameters about each of your brand assets. For example, you need to outline how your logo can be used, what are the brand colors, what fonts are you allowed to use. This guide will help you make sure your brand is consistent across all platforms – print, web, social and more.
Here are a couple of pages from a brand style guide that I created for one of my clients:

---
Need help with sticking to your branding resolutions? Drop me a note and we can work together to create better branding for you this year.